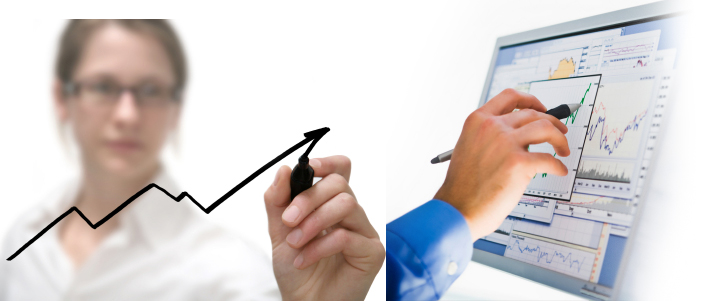 These days, financial and regulatory compliance are a necessary part of doing business. That's why we produce extremely detailed reports for each returned asset. No more headaches; no more hassles. With Refurbished Computers Canada, all of your audit and tracking details concerning your returned assets are reported.
Through our highly efficient tracking system, all information regarding your returned asset is logged into our database via barcode scanning. This information includes:
Asset Type
Manufacturer
Part number
Serial number
Configuration (e.g. processor speed, hard drive capacity)
Peripherals included
During the subsequent process steps, information is added to each asset record that captures test results, repairs required and sales price. The completed records form the basis of each jobs settlement report and customer payment or invoice. Available to you at any time, these reports also enable you to reconcile your financial records quickly and easily.
Asset Tag Management
As an additional security measure, Refurbished Computers Canada removes all asset tags and customer asset labels from equipment when it is received. This ensures that your name is not attached to units being resold in the secondary market. You may request to have these identification tags returned to you to reconcile company accounting and tax records.
Detailed Reporting
At Refurbished Computers Canada, our reporting systems are designed to integrate seamlessly with your existing asset management systems and provide a clear audit trail of the asset. This means you get more accurate information about your returned assets to enable you to: access shipping or disposal status, take inventory, 'close the books' and generate settlement reports for every returned asset.
Refurbished Computers Canada can provide the following customized reports for its customers:
Client Status – Overview of all job activity
Shipping/Receiving – Bill of lading, piece/pallet counts, weights, digital photos of equipment
Total Audit – Serial numbers, asset tags numbers, model numbers, cosmetic grades, external component information
Testing – Functionality, internal configurations, component part numbers, failure codes
Settlement – Values, fees, repair costs, net values
Lease Reconciliation – Contract numbers, software licenses, serial numbers, asset tag numbers, cosmetic grading, configuration and test results, verification of casualty (missing and damaged)
Asset Tag Packet – TechTurn will return the physical asset tags removed from each unit. This provides additional confirmation of the retired asset and prevents a secondary user from any knowledge of the previous owner
Certificate of Data Erasure – A document that confirms your data has been erased to the level requested. TechTurn can perform a one-pass, three-pass or seven-pass wipe to erase your sensitive data
Certificate of Disposal – A document that confirms your scrap inventory was disposed in an environmentally safe manner. TechTurn has a zero landfill policy.